Crystals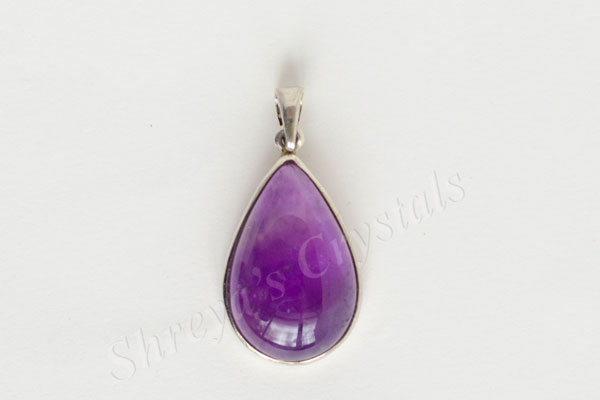 Amethyst
Source: Brazil, South Korea, Austria, Russia, Africa, United States.
Chakras: Third Eye Chakra, Crown Chakra
Amethyst has healing powers to help with physical ailments, emotional issues, and in Energy Healing and Chakra balancing. Amethyst crystal therapies are primarily associated with physical ailments of the nervous system, the curing of nightmares and insomnia, and balancing the crown chakra.
Amethyst gemstone offers certain benefits for body detoxification and health and is also one of the ingredients found in detox foot pads. This gem offers similar benefits as tourmaline, such as the far-infrared radiation and negative ion emission. While the benefits of amethyst ...
It strengthens the immune system, reduces pain and strengthens the body to fight against cancer. It destroys malignant tumours and aids in tissue regeneration. Cleanses the blood circulation. Relieves physical, emotional and psychological pain and stress.
Amethyst eases headaches and releases tension. It reduces bruising, swellings, injuries, and treats hearing disorders. Amethyst heals diseases of the lungs and respiratory tract, skin conditions, cellular disorders and diseases of the digestive tract.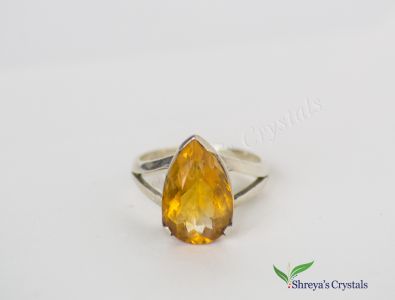 Citrin
Source: Brazil, Argentina, Madagascar, Zaire, Namibia, Spain, Russia.
Chakras: Sacral ,Solar Plexus Chakra, Crown Chakra
Citrine attracts Success, wealth, Prosperity and Abundance in all areas. It raises self-esteem and self-confidence. Citrin also promotes motivation, activates creativity. It releases negative traits, depression, fears and phobias.
Citrin enhances mental clarity, confidence and will power.
The healing properties of citrine are some of the most powerful to wear and connect with on a daily basis. Citrine properties make it the best stone for creating your dreams, bringing positivity into all situations and amplifying the intentions.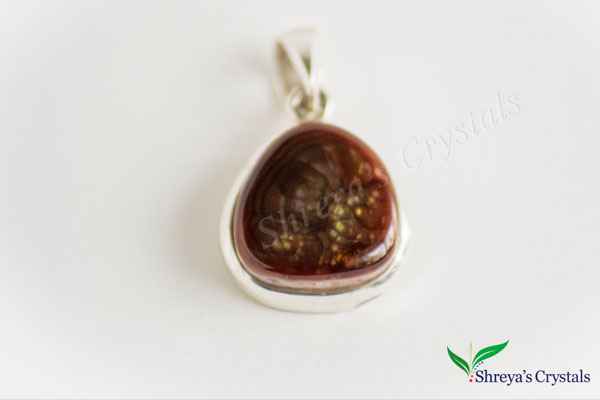 Fire Agate
Source: Mexico and the South-western United States.
Chakras: Sacral and Root charka.
Fire Agate is a stone of Protection, Courage & Strength. It is used to achieve higher goals. Fire Agate is a stone that enables you to feel safe and secure not just physically, but emotionally as well.
Physically, Fire Agates increase blood circulation and metabolic rate; reduce fevers as well as hot flashes, and enhance vision, especially at night.
Fire Agate is also used to increase skills in communication in writing and speaking.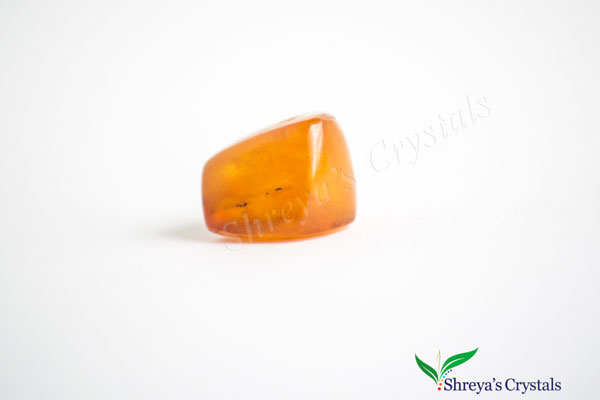 Amber
Source: Britain, Poland, Italy, Romania, Russia, Germany, Myanmar, Dominica.
Chakra: Throat chakra, Solar plexus chakra and Sacral chakra.
Amber is a powerful chakra cleanser and healer. It brings balance and patience in your life. Amber alleviates stress. It treats the stomach, spleen, kidneys, baldder, liver and gallbladder.
Amber used to be carried by travellers for protection. It is also the symbol for courage. Amber also is good for babies who are teething, joint pain.

It has strong connections with the earth and is a grounding stone for higher energies.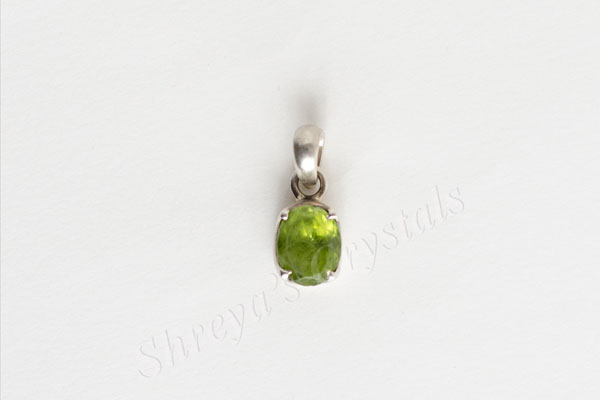 Peridot
Source: United States, Brazil, Egypt, Ireland, Russia, Sri. Lanka, Canary Islands.
Chakra: Heart chakra and Solar Plexus chakra.
Peridot keeps away evil spirits. It is a powerful protective stone for the aura. Peridot heals and regenerates tissues.
Peridot sharpens the mind and opens it to new levels of awareness. It helps you to take responsibility for your own life.
Peridot reduces stress and enhances confidence. It is very helpful for healers.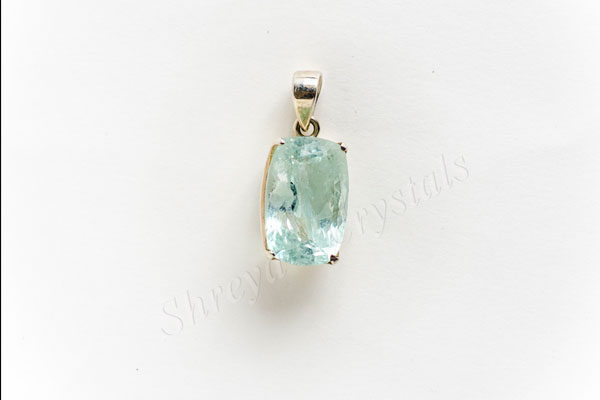 Aquamarine
Source: United States, Mexico, Russia, Brazil, India, Ireland, Zimbabwe, Afghanistan, Pakistan.
Chakras: Throat Chakra
Aquamarine is a very soothing stone of calming energies. It clears blockage and promotes self- expression.
It is a stone of throat chakra which enhance communication skills.
Aquamarine soothes fears and increases sensitivity.
Spiritually it sharpens intuition and opens clairvoyance.
---
For more information and prices on these and many more specially spiritually charged crystals -
Please call / Email Shreya's Healing Classes, Pune at -
+91 8087614516 (Cell), +91 7798886186 (Cell),
Email :- shreya@shreyavaidya.com